Now is the time to contact your utility service providers to schedule a transfer, disconnect or installation date. Here are 7 tips to help you with the process: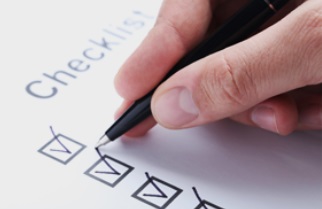 1. Get Organized
Familiarize yourself with all of your current utility service providers. Utilities can include cable, internet, water, sewer, gas, electricity, satellite, security system, trash and phone. Make sure you have account numbers handy.
2. Notify utilities of your move date a few weeks in advance
Once you've organized all of your utility information, you will need to contact each provider to let them know that you are moving. Most providers should be contacted at least two weeks in advance. For utility companies that require an installation appointment it might be smart to call a month in advance. When scheduling your disconnect and connect dates for gas and electric, consider making the disconnect date a day or two after you move. This way the lights and HVAC will still be working just in case you need to get back into your former home. If you live near your new home, consider scheduling your gas and electric connect for the day before you move. This way you can turn on the AC or heat if moving in extreme weather.See utility information below.
3. Arrange your water and sewer service through the city
When it comes to water and sewer services, these are most likely handled through your new city or town. Arrange for the service to begin on moving day by contacting your city's public utilities office a few weeks prior to the move.
4. Check if the HOA covers utilities
If your new community has an HOA (Homeowner's Association) those HOA fees may cover basic utilities including water and sewer, gas and trash pickup. Paying one monthly bill to the HOA, instead of separate bills to various utility companies will certainly make paying monthly bills much easier.
5. Update your address
When contacting the utility service providers be sure to provide a forwarding address. This way you will be sure to receive any and all future bills. Don't forget to change your address with the Post Office. By using the USPS website, you can easily select the date that you wish to begin forwarding your mail.
6. Pay overdue bills before moving
When calling utility service providers, find out if you currently have a balance. Be sure to pay these balances off as they could potentially hurt your credit score.
7. Do a final meter reading
Before moving, have your utility service providers come to the house to conduct a final reading of the gas, electric and water meters. Just in case you receive any unexpected bills after moving, keep a copy of the meter reading reports for your records.
Other important tasks:
Before packing…don't forget to schedule movers, sell/donate unwanted belongings, and gather moving boxes/supplies.
Utility contact information:
Water/Sewer:
Cleveland Division of Water/Sewer: 216.664.3130 clevelandwater.com
Electric:
First Energy/Ohio Edison/Illuminating Co: 800.589.3101 firstenergycorp.com
Cleveland Public Power: 216.664.4600 cpp.org
Gas:
Dominion Energy Ohio: 800.362.7557 dom.com
Columbia Gas of Ohio: 800.344.4077 columbiagasohio.com
Internet/TV/Phone:
Spectrum/Time Warner: 855.707.7328 spectrum.com
Dish: 800.333.3474 dish.com
ATT: 833.535.6208 attinternetservice.com
Trash:
Kimble: 800.201.0005 kimblecompanies.com
Rumpke: 800.828.8171 rumpke.com
Waste Management: 866.909.4458 wm.com
Please contact us if you need any further assistance.